Home Invasion Robbery in Dixon Tuesday AM, March 18
03/19/2014 03:41PM, Published by Dave Scholl, Categories: City+School, Local Life, News, Today
---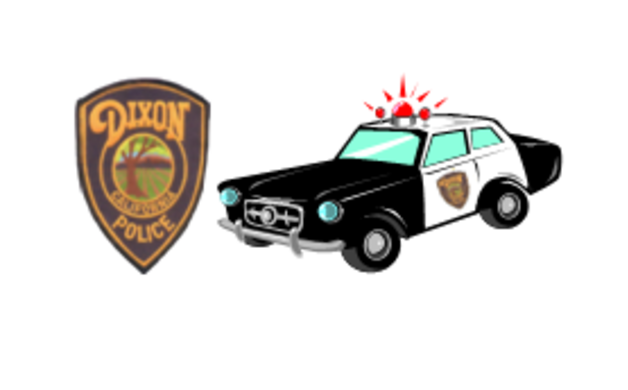 ---
Robbery – Home Invasion
On Tuesday, March 18, 2014 at approximately 11:10 am Dixon Police officers were dispatched to a reported home invasion robbery that had recently occurred in the 1000 block of Newgate Way. Deputies from the Solano County Sheriff's Department also responded to assist.
The victim reported being confronted at his front door by two black males armed with handguns. The victim was secured with duct tape inside the home and items were taken from him. After a short time, he managed to escape and eventually called 911.
The incident is still under investigation at this time. If anyone has any information on this crime, please contact the Dixon Police Department at 707-678-7080. Anyone wishing to remain anonymous may call the Solano County Crime Stoppers tip line at 707-644-STOP (707-644-7867). Calls to Crime Stoppers are confidential and a reward may be paid for information that leads to an arrest.
---
---
dixon police home invasion newgate
---
You might also like

Dixon School District Facilities Debt Issues On Agenda for Thursday, August 7
By Brian Dolan, Superintendent of Schools Like almost every school district in California, the Dixon Unified School District (DUSD) has had to go into debt to pay for the costs of building or maintaining facilities. Unlike most other places, over the last six years DUSD has paid the majority of this debt from our General Fund. At this time, those payments are a significant obstacle for us to overcome and we are exploring alternative ways to pay them

Mayor & Council Thumb Noses at Voters
Once again at the City Council meeting Tuesday, June 10, the people showed emphatically their opposition to the doubling of sewer rates and commitment to borrow $30 million

Council Imposes $90,000 in Fees on St. Peter's Property
The Dixon City Council on Tuesday, May 27, adopted an "Agricultural Mitigation" ordinance, requiring payment of a $4,000 per acre fee for any property currently zoned for agriculture to be annexed to the city and re-zoned for other purposes.
---