John Natsoulas Center for the ARts - 521 First Street, Davis, CA 95618

December 7, 2013

07:00PM - 10:00PM
free
(530) 756-3938

---

Posted by: Kristi Dvorak Add Your Event For Free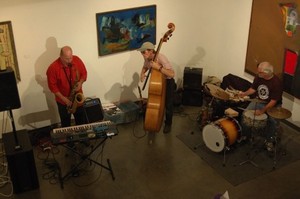 Description:
The John Natsoulas Gallery invites you, your family and friends to our Christmas Party and special holiday event .
Live music, spirits and hors d'oeuvres will be available to you as you survey the best that the Bay Area and local artists have to offer. Michelle Gregor, Kerry Rowland-Avrech, Rodney Artiles, and Nathan Ring will be exhibiting in the gallery. Take the opportunity to meet these artists, celebrate the season and take home a gift that will have a timeless appeal for yourself and your loved ones for many years to come.
---
Advertisement